Here at Small Man Media, we like to think of ourselves as a forward-thinking agency, but we're not averse to looking back a little too. In fact, right about now we're going to look back to January 2017 when we helped Derwent Pencils to launch their Procolour pencil range.
It was quite a thing, that launch. In the first half of last year, our social media campaign threw up some pretty spectacular numbers: Over half a million people were reached on Facebook and Twitter; followers of Derwent shared posts on Procolour over a thousand times; 24,000 people were inspired to like or comment on the pencils on Facebook, Twitter and Instagram before grabbing their new pencils and sharing their artwork with us. That's a whole heap of engagement right there.
Well, this week we've been at it again. Last weekend Derwent attended the CreativeWorld show in Frankfurt, the hot ticket if you're in the stationery industry.
Launching their Lightfast range and the Inktense Paint Pan Set to expectant buyers is one thing, but naturally, the Cumbrian art supremos called upon our expertise, and particularly that of Dynamo Dan, to ensure that the launch was, as they say in hip-hop circles, 'poppin' off'.
Well, it has been less than a week and those aforementioned products are well on the way to achieving, nay outstripping, those figures from the Procolour launch. On Facebook and Twitter, the launch campaign has already reached about 145,000 people; across the big three social media channels, Lightfast has racked up well over 8,000 likes, and has been shared more than 1,200 times. In five days, ladies and gentlemen. No, stop it, you're making us blush.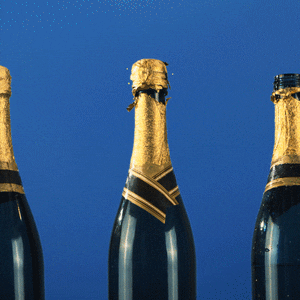 What this proves is that a successful launch doesn't need a party to accompany it. Launch parties are all well and good but in the digital age in which we now operate, prone to being a tad pointless. The media is no longer staked out solely in the major cities, after all – indeed, if the media thinks it looks a bit nippy out, it can put on its fluffy slippers and never leave the house. We're all interconnected now anyway, so really, the main beneficiary of launch parties nowadays is the vol-au-vent industry.
All it took was a few well-timed, well-honed and well-illustrated social media posts to set in motion what would rapidly become an avalanche of buzz. They say that 'prior planning prevents poor performance,' well in our case it's 'prior planning produces persistent pencil performance.'
A fantastic selection of imagery, accompanied by the ideal selection of words helped launch the campaign, but the consumer interaction post-posts (which is a mouthful!) were where our social media nouse came into it's own.
Dan, like a Facebook Nostradamus, prepared an extensive list of expected questions (which he prides like a son or 3 points for West Brom-cheeky!) to ensure that every excited art buff, would receive the correct information and prepare themselves for the Lightfast range.
Says young Daniel, his chest swelling with pride: "I knew the kind of things people would ask – it's all about the who, what, why. We had some beautiful imagery to accompany the posts. We knew what every status update wanted to say, in advance. All I really had to do was keep an eye on social media over the weekend, which I do anyway, and answer subscriber questions 'live' as and when they came in. Basically, I stimulated the conversation and kept each person engaged."
And days later, that conversation is still being stimulated, including with those who commented seven days before!
Obviously, we're not saying that launch parties are all bad – indeed, if it wasn't for launch parties then some journalists would never eat. But when you have identified your audience – and you can reasonably extrapolate that artists are artistic(!) as well as open to sharing, likely to engage in online discussion, spending a fair amount of their time online and ready to feed back on the quality of their instruments of work – then the merits of a social media launch such as Lightfast's become readily apparent.
If you know where your audience is, what they want to see and know that they are likely to engage, then your launch party can exist entirely on social media, and a heck of a lot more people will show up – with no pressing of flesh and hard sell spiel necessary.
A little food for thought on launching in the social media age. And while we're on the subject of food, here is a photograph of some vol-au-vents. We could murder some of these right now.
If you think your company could benefit from Small Man Media's product-launching skills, masterful social media knowledge or award-winning copy, visit us at facebook.com/smallmanmedia or hurl a tweet at us at twitter.com/smallmanmedia – we're very approachable and our office has many, many biscuits to share.